Join us tomorrow, Thursday, February 24th at 4:30 as the Junior High Girls' Basketball team takes on Lincoln for their final game of the season! Come cheer these incredible athletes on! GO PANTHERS!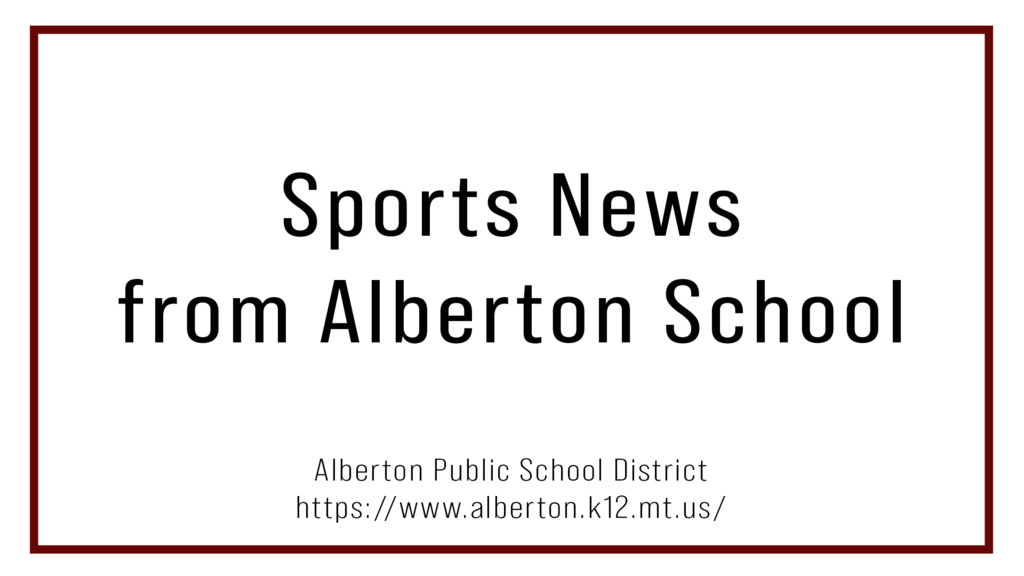 This is a friendly reminder that our school spelling bee is today, Wednesday, 2/23 at 10am in the school gym! Come down and cheer these amazing kids on!

Hello Alberton Families, it appears the flu is working its way through Mineral County. We had several students and staff out this past week at Alberton School. We continue to ask for your help in promoting healthy schools for our students and staff by keeping kids at home when they are not feeling well. Thank you.

I Love to Read Month wraps up this week with activities and spirit! Check out our Facebook page + website for full details on Reading Spirit Week themes!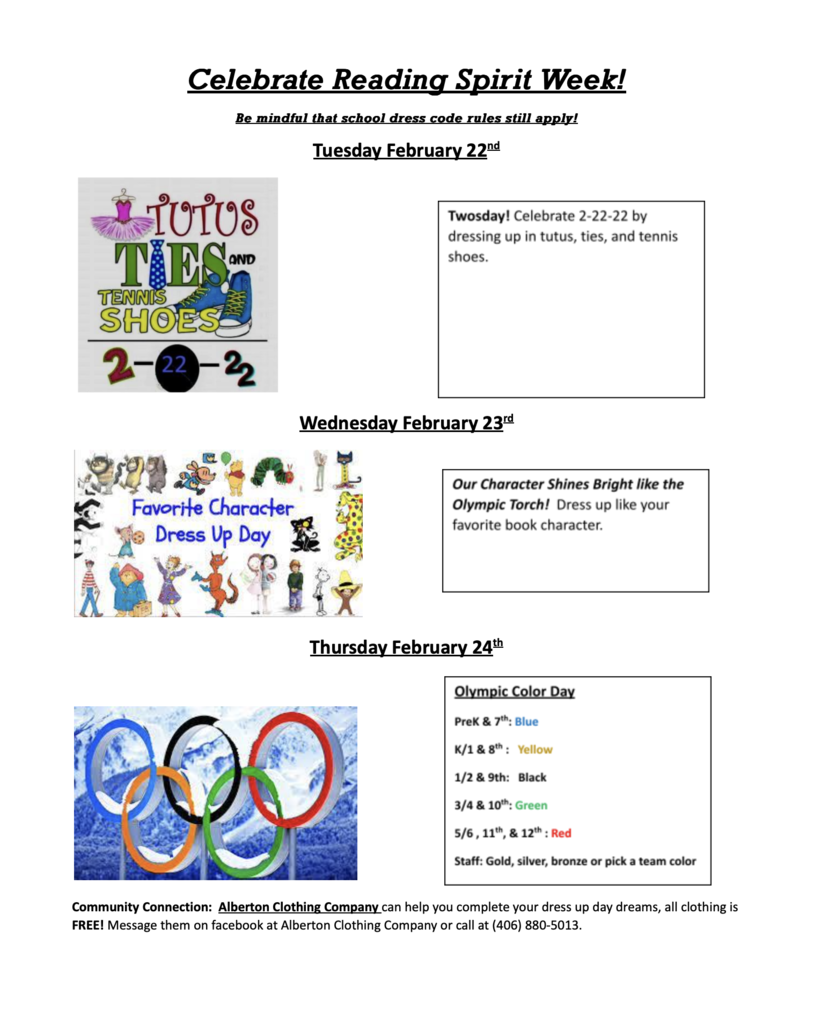 Book BINGO is back! Join the PEAK Foundation Friday, February 25th from 5-7pm for a chance to win some of the most popular books around! BPA will be holding a Taco Feed Fundraiser from 5-6pm at $7 per plate! Volunteers needed for unload & set up! Check out our website or Facebook page for full details!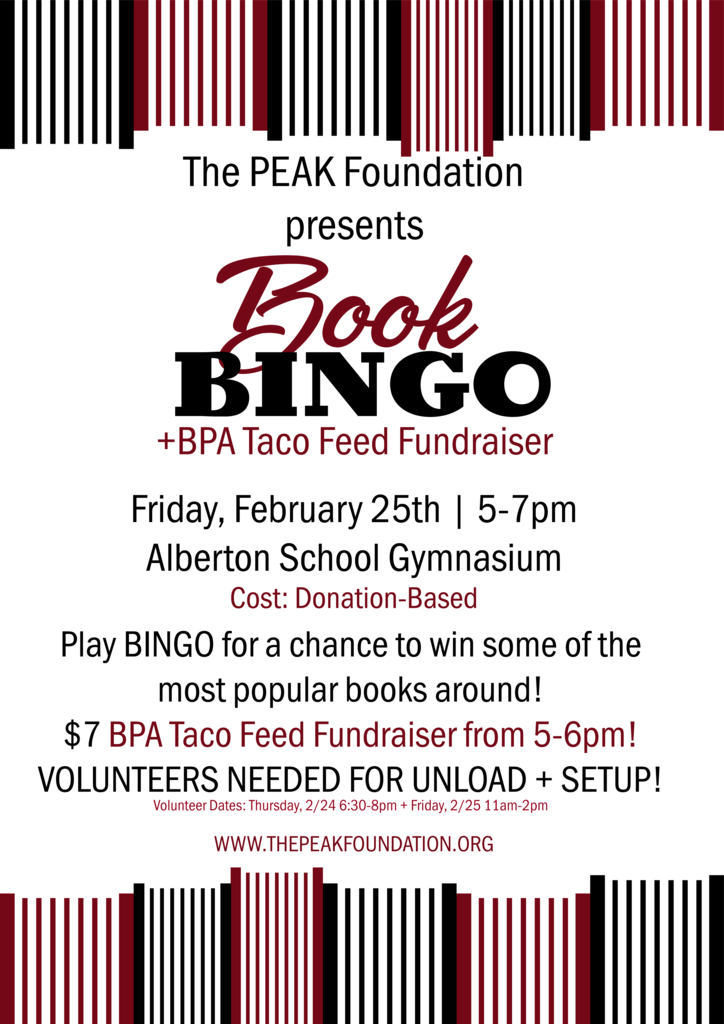 Local Motion's FREE Hip Hop classes are on for tonight! 4:30-5:15- ages 3-7. 5:15-6pm- ages 8-12. Classes in the Alberton School Wellness Center located in elementary school!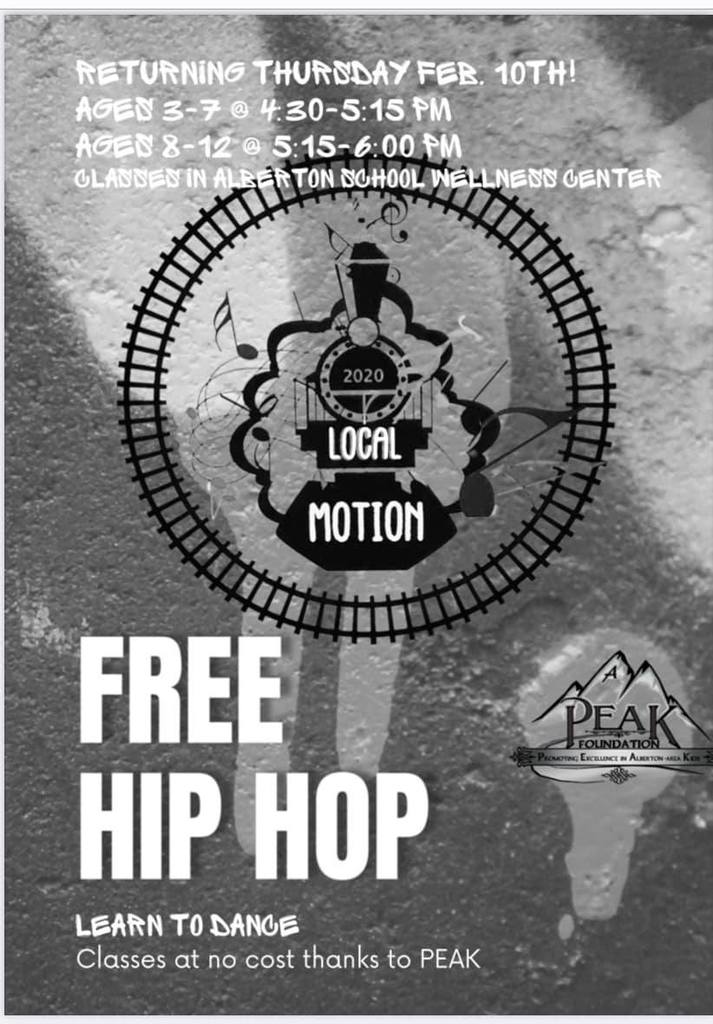 Alberton School would like to remind parents + guardians that today, Wednesday, February 16th is an early release day. School will be done at 3:10pm with busses running regular routes thirty minutes early. We would also like to invite all community members to join us this evening at 6pm in the cafeteria for an Alberton Panthers Athletics Informational and Planning Meeting. Thank you all, and have a wonderful day!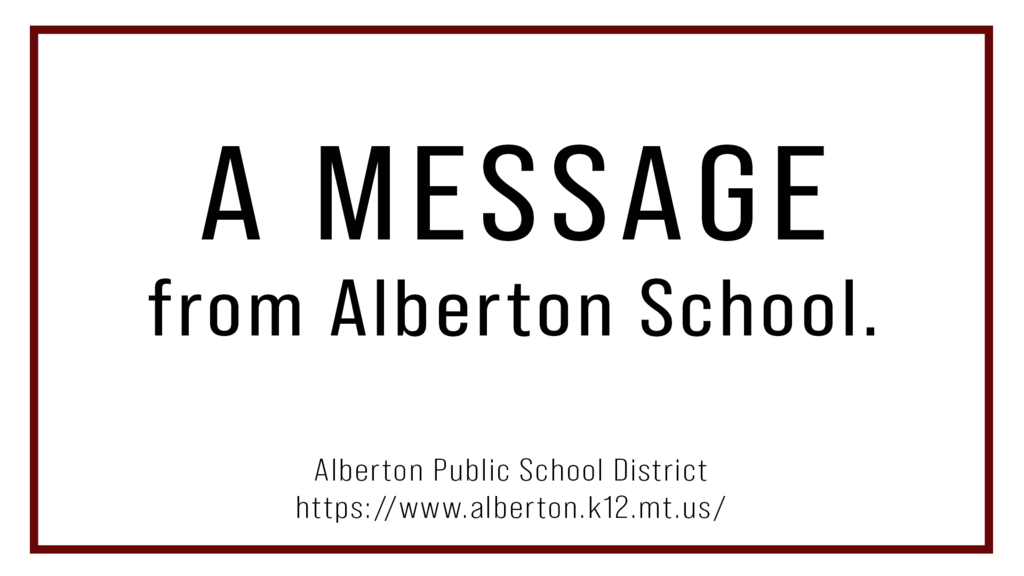 There is still time to sign your kiddo(s) up for our upcoming After School Program, starting Monday, February 28th! Call the main office during regular school hours at 406-722-4413.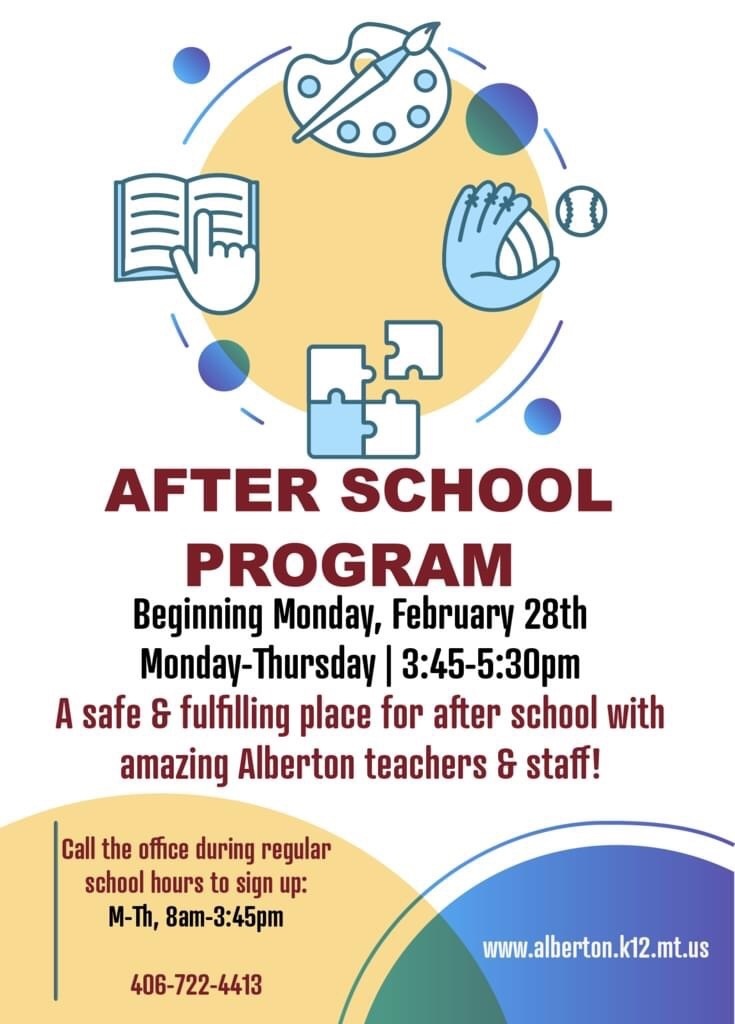 This week is chock full of events at Alberton School. Wednesday, 2/16 is an early out at 3:10pm + a Panthers Athletics Informational Meeting at 6pm in the cafeteria. Our school spelling bee is this Thursday, 2/17 at 10am in the school gym! Visit the homepage of our website or our Facebook page to view the full details.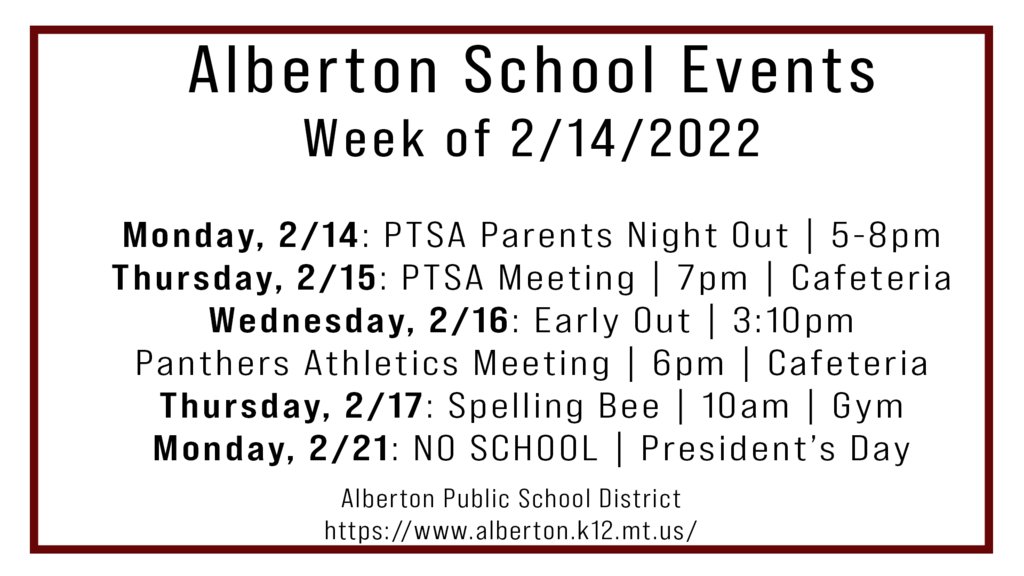 This is a reminder that tomorrow, Wednesday, February 16th is an early out day for Alberton School. Students will released at 3:10pm with the busses running their regular routes. Kids will arrive at their stops approximately 30 minutes earlier than usual. Thank you!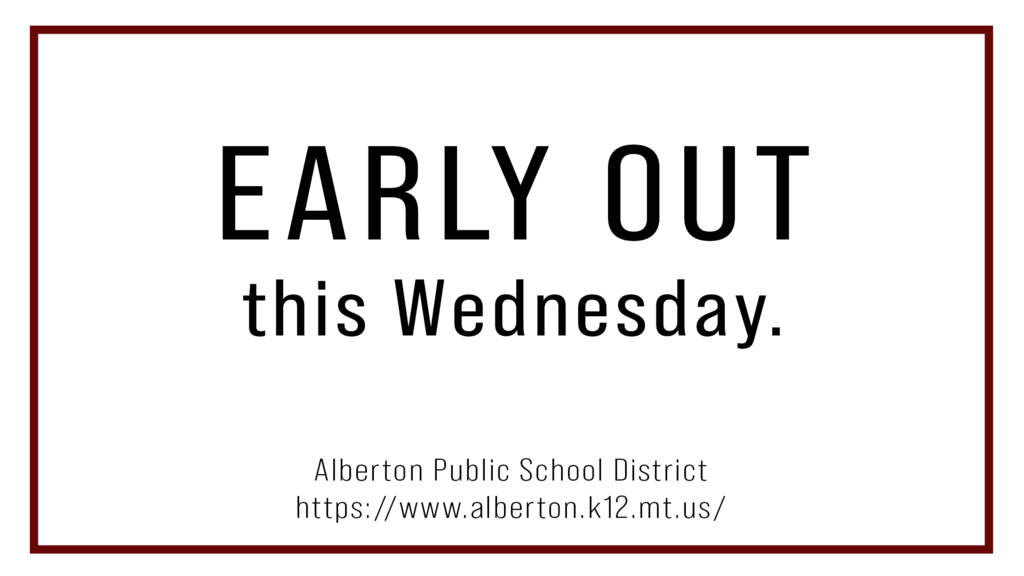 We'd like to give a BIG shoutout to Alberton senior Silas Acker, who took sixth in Montana's state wrestling tournament! You are proof that hard work pays off! We are so proud of you!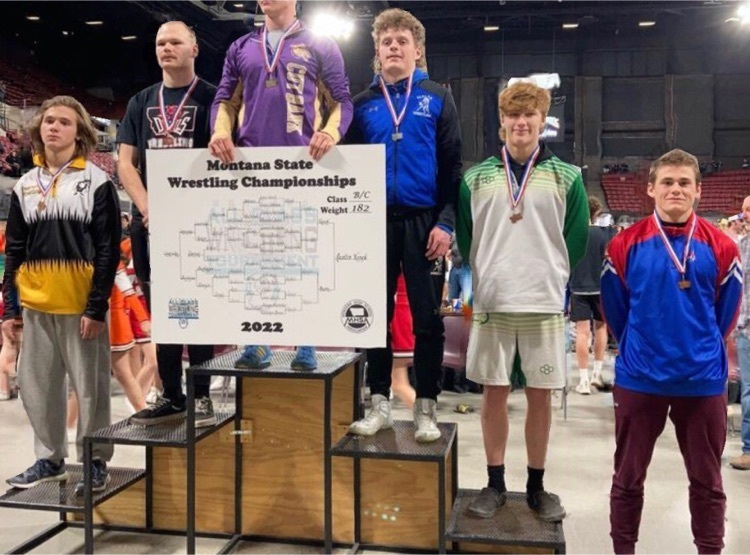 Come cheer on the Panthers' Junior High Girls' Basketball team as they take on Drummond TODAY! Game tips off at 4:30pm! Please note, there will be only be one game today! GO PANTHERS!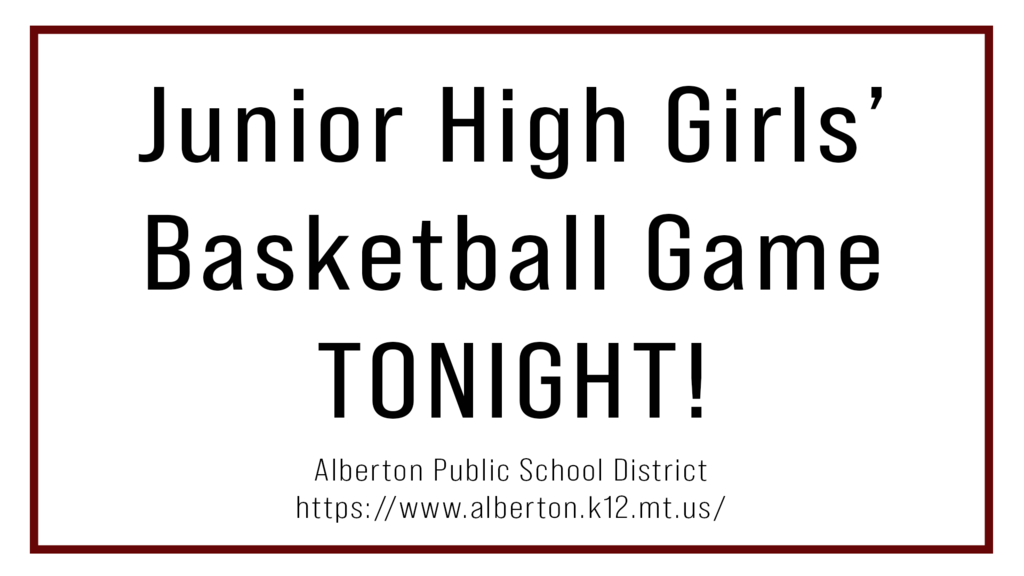 Good evening, Alberton community. In a collaboration with the Mineral County Health Department, the Alberton School Board has voted to lift our mask mandate and shift to optional face coverings for students, staff, and visitors. You can read more about this decision, as well as expectations and future plans on the home page of our website and on the school's Facebook page. A more in-depth message has also been sent out via email. Thank you so much.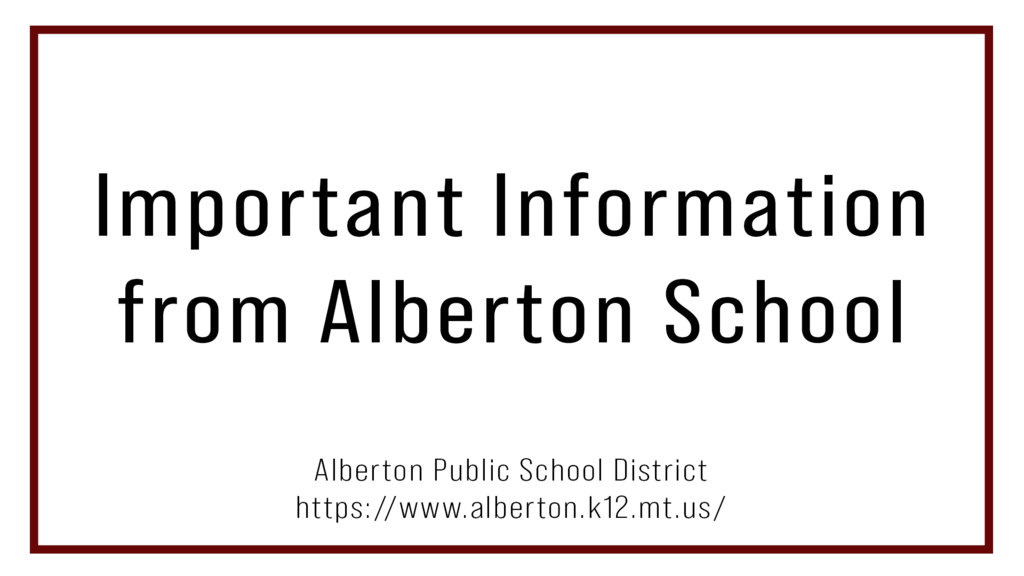 February's regularly-scheduled school meeting is tonight, Tuesday, February 8th at 7:00pm. Our meetings are held in the school cafeteria and all community members are encouraged to attend. You can find tonight's agenda on the homepage of our website:
www.alberton.k12.mt.us
. We hope to see you there tonight!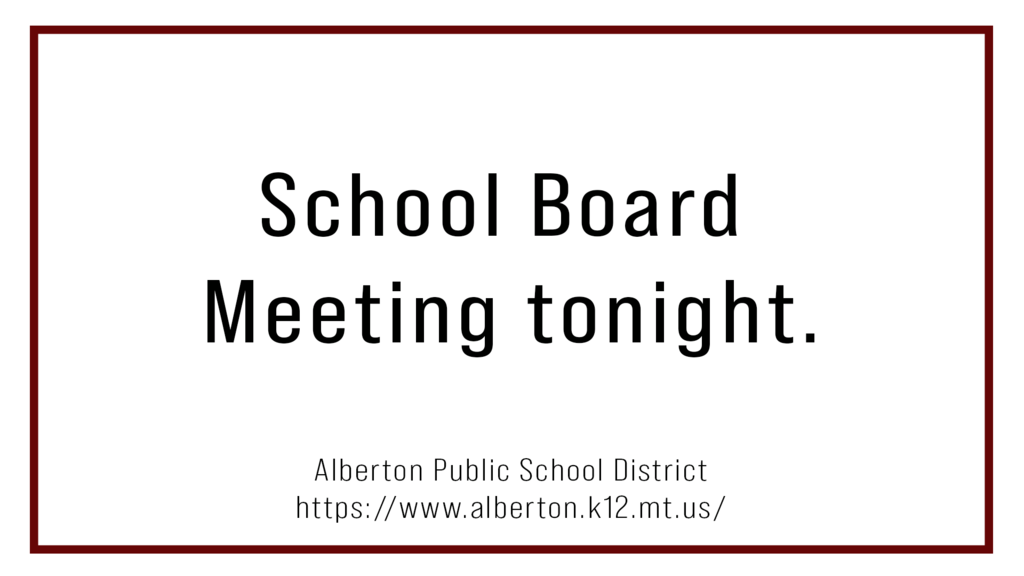 The Alberton Music Program is offering a Valentines Day music delivery that includes a customized note, handmade flower, and, of course, live musicians to serenade your sweetheart. This fundraiser is helping students pay for a performance trip at the end of the semester. The QR code on the poster will take you to a google form to request a delivery. We will travel up to 15 miles out of Alberton. Feel free to email Mr. Genazzi at
sgenazzi@alberton.k12.mt.us
with any questions and thank you for supporting the Alberton Music Program!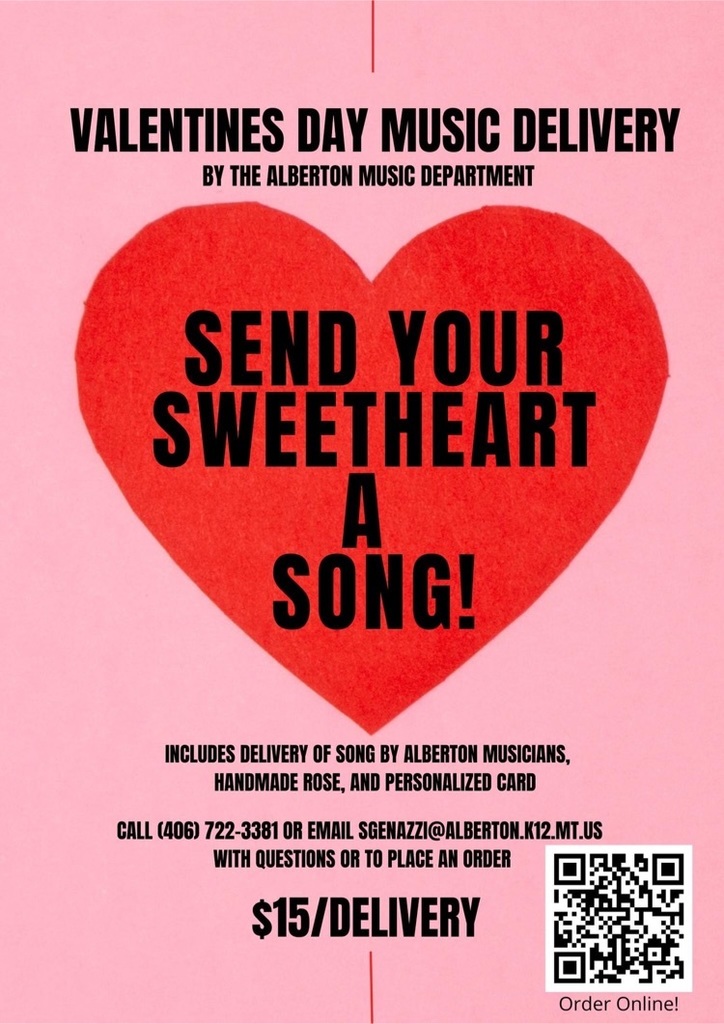 This is a friendly reminder that tomorrow, Wednesday, February 2nd is an Early Out Day. Kids will be released at 3:10pm, with busses running their regular routes and drop-offs being approximately 30 minutes early. Thank you!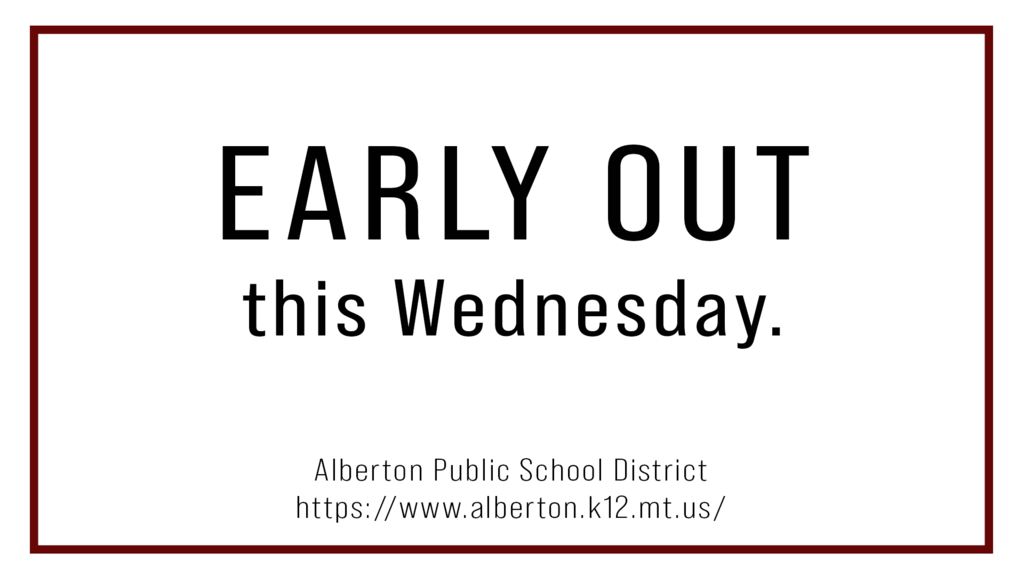 Our Junior High girls' home basketball game for tomorrow, 2/1 will be played next Thursday, 2/10! Check out the upcoming schedule below, and come cheer on our Panthers!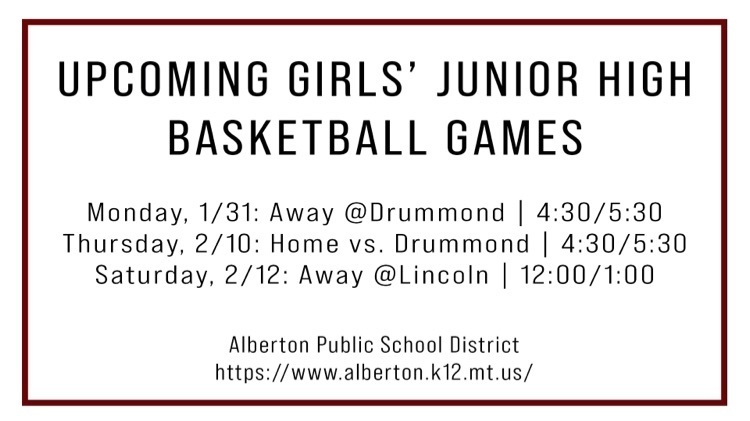 Our Panthers Junior High Girls' basketball team will be in Drummond for a double-header today at 4:30 + 5:30! Send them all the good luck you've got! GO PANTHERS!

We are so excited to announce the launch of our new website + mobile app. Keep up with all things Alberton school, right in your pocket and delivered right to your device. Download the app on Android:
https://bit.ly/3AFSsIa
or iPhone:
https://apple.co/3lnZEEf